COGENT AND COMPREHENSIVE LEGAL SOLUTIONS
San Antonio Estate Planning Attorney
Client-Centered Legal Advocacy For The San Antonio Area
Make The Most Of What Estate Planning Has To Offer
A comprehensive estate plan entails much more than simply planning for your death. Failing to plan for incapacity can place a much greater burden on your family and loved ones. Many people are unaware that estate planning strategies exist that can save their families thousands of dollars in expenses, hours of administration, and potential family conflicts in the future.
People frequently believe that "estate planning" is only available to the wealthy, but this could not be further from the truth. Having a plan is often more important for those who are not as wealthy. Your estate is simply the property you own when you die, and an estate plan ensures that this property is distributed following your wishes after you die.
Everyone over the age of 18 should have a will, durable power of attorney, medical power of attorney, health information release, declaration of guardian, and directive to physicians (aka a living will). It is without a doubt one of the best gifts you can give to your family. Your estate plan serves as a road map for your wishes, saving your family the financial and emotional costs of navigating without one.
Find Peace And Confidence In Doing Everything Right Before The Unexpected Happens
Some people find it ironic that the time and money they invest in estate planning will primarily benefit others after they die. However, many thoughtful people consider the investment in estate planning in a broader sense, as follows:
We look forward to meeting you at our law firm and learning about the legal issues that your family is dealing with so that we can devise the best strategy for resolving your case.
Reliable San Antonio Probate Attorney For Simple To Complex Issues
In general, probate is the legal process that must be followed after a person dies to transfer the decedent's assets. Because probate does not apply to all estates, it is critical to first determine whether an estate requires probate. In general, real estate, vehicles, and bank accounts without a designated beneficiary must go through probate in Texas — which is exactly where our San Antonio probate lawyer comes in.
Our San Antonio probate lawyer can help you with numerous legal requirements and procedures in place that are required in a probate proceeding, making the process difficult and confusing for a family grieving the loss of a loved one. If these procedures are not followed correctly, you may face delays or complications in transferring the decedent's assets and finalizing your loved one's affairs. Our San Antonio probate attorney can walk you through each step of the probate process and ensure that the beneficiaries named are in the Will, and the decedent's heirs all get the results you deserve.
Practical And Comprehensive Family Law Services
The Law Firm of Joseph Lassen is a reliable source of information and legal advice on matters that have a significant impact on an individual and a family. Our San Antonio family law attorney, Joseph Lassen, and his legal team are passionate about assisting people in overcoming obstacles and emerging from family law cases with more secure futures underway.
Our San Antonio family law attorney served the country and its community as a former police lieutenant with the New York Police Department. Our experienced family lawyer in San Antonio has handled and helped many families overcome one of the most difficult times that a family may face. Therefore, these experiences have made him more than familiar with the heart-wrenching situations that many military families, high-income families, middle-class families, and others face. Aside from the ones mentioned, our San Antonio family lawyer also handles complex situations in family law cases involving:
At the Law Firm Of Joseph Lassen, our San Antonio family law attorney and his staff of legal professionals are familiar with threats of kidnapping by a child's parent when child custody enforcement is an urgent need. Our San Antonio family lawyer recognizes the value of stable families for children in all communities. For him and his team, they believe that a well-managed child custody and visitation case can strengthen parent-child relationships – which is good news for everyone.
You can be confident that when you employ the services of the Law Firm of Joseph Lassen, you are in the service of one of the best San Antonio family attorneys in the area. You can be assured that you will be treated with compassion and respect, just as how we treat all our other clients. At the same time, Our San Antonio family lawyer will ensure that he and his law firm staff are up to date and prepared to meet any family law problem with the personalized solutions that our clients require. If you are searching for a reliable "family lawyer near me" in San Antonio that can get you successful results, then you don't need to look any further.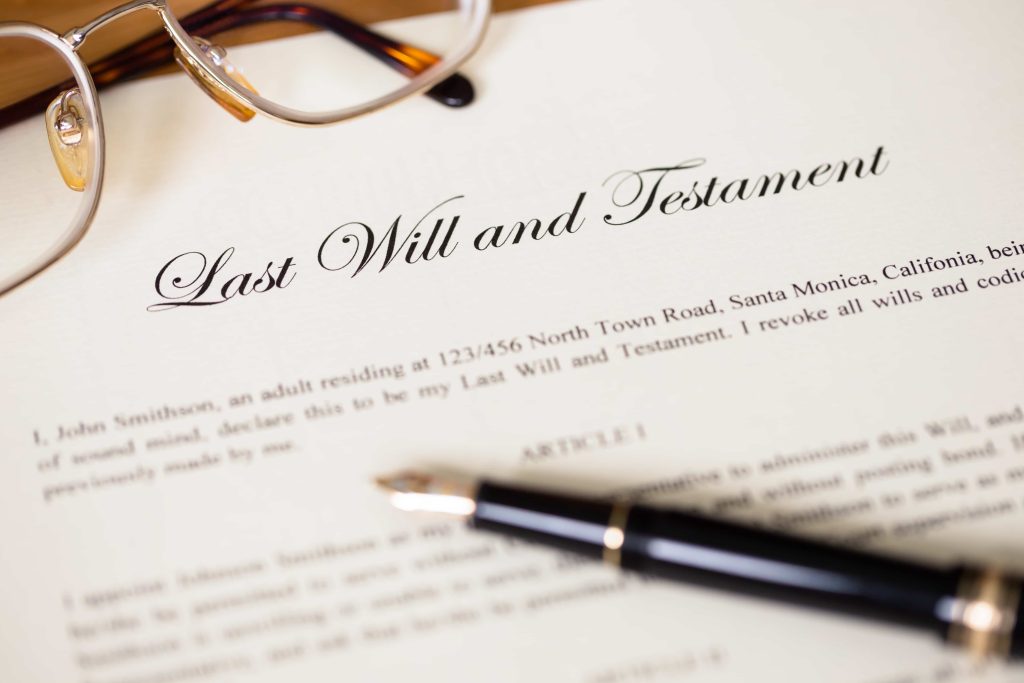 Law Firm of Joseph Lassen
High-Quality Legal Services From Start To Finish
Our San Antonio Probate Lawyer Covers Comprehensive Estate Planning Services To Get Your Wishes Realized
At The Law Firm of Joseph Lassen, we guide clients in the creation, updating, and administration of estate planning tools, such as:
Because of our extensive experience with probate and estate administration, we can make very specific recommendations to our estate planning clients. We know what works and what doesn't. It is a privilege for our San Antonio estate planning attorney and his experienced legal staff to assist people in fully utilizing the legal benefits that come with careful estate planning. If you are searching for an "estate planning attorney near me" in San Antonio contact The Law Firm of Joseph Lassen today.
San Antonio Family Lawyer
Get Answers That Matter From An Experienced San Antonio Estate Planning Attorney
Estate planning is governed by both federal law and the laws of each state. It is not just for the wealthy; rather, it can protect the property rights of people of all economic backgrounds. Testamentary documents outline the final disposition of your assets, medical decisions, and potential tax liability management. The estate planning process necessitates careful consideration, and an estate planning attorney's assistance can help you channel your thoughts productively. 
The Law Firm of Joseph Lassen can support your needs in every aspect of estate planning, elder law, elder care, asset protection, and associated wills, trusts, and powers of attorney. The best assurance that your requests will be fulfilled is to employ a competent San Antonio estate planning attorney to cover all the bases. Please contact Joseph Lassen at your convenience to schedule a free and confidential consultation. Call (210) 625-6540 or send an email inquiry.
What Our Clients Typically Ask
Our San Antonio Estate Planning Attorney
At the Law Firm of Joseph Lassen, our San Antonio estate planning attorney, and his staff look forward to assisting you in putting your wishes in writing, including your desires for the following:
We will walk you through the estate planning process at The Law Firm of Joseph Lassen. We'll start by answering your questions, such as those listed below.
Answers To Common Questions About Estate Planning

Don't Know Where To Start?
Our San Antonio Estate Planning Attorney Can Help!
Our law firm promotes efficiency and customization of estate planning legal services. We will not waste your time and money. Rather, we will offer and deliver exactly what you need to meet your goals – no more and no less. We are here to 
answer your questions about estate planning
 and other legal concerns that you may have.
To schedule a consultation, call 
(210) 625-6540
 or 
send an email inquiry
 through this website for a prompt response.